GIGABYTE
Gigabyte GK-KM5000
Socket : USB
Harga : RM38
Gigabyte GK-KM6150
Socket: USB
Harga : RM42
Jaminan : 1 Tahun
_______________________________________________________________________________________
PLEOmax SAMSUNG
Warna : Hitam/Putih
Socket : PS2/USB
Harga : RM40
_______________________________________________________________________________________
RAZER PRODUCTS
Gaming Mouse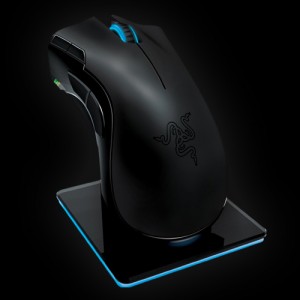 Razer Mamba - Dual Mode (Wired & Wireless) = RM449
Razer Lachesis - Banshee Blue Light (4000dpi 3G Laser) = RM279
Razer Lachesis - Phantom White Light (4000dpi 3G Laser) = RM279
Razer Lachesis - Wraith Red Light (4000dpi 3G Laser) = RM279
Razer Copperhead Tempest Blue (2000dpi Laser) = RM229
Razer Copperhead Anarchy Red (2000dpi Laser) = RM229
Razer Copperhead Chaos Green (2000dpi Laser) = RM229
Razer Death Adder - Lunar White Light (1800dpi 3G Infrared) = RM209
Razer Death Adder - Original Blue Light (1800dpi 3G Infrared) = RM209
Razer Diamondback Flame Red (1800dpi 3G Infrared) = RM179
Razer Diamondback Frost Blue (1800dpi 3G Infrared) = RM179
Razer Diamondback Earth Green (1800dpi 3G Infrared) = RM179
Razer Salmosa (1800dpi 3g Infrared) = RM129
Razer Krait - Orange (1600dpi) = RM99
Razer Krait - Atomic Red (1600dpi) = RM99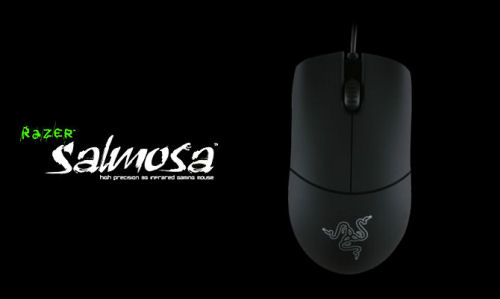 Razer Salmosa - Small Version (1800dpi 3G Infrared) = RM99
Gaming Keyboard
Razer Lycosa - Mirror Surface Gaming Keyboard (Blue Light) = RM290
Razer Lycosa Gaming Keyboard (Blue Light) = RM290
Razer Arctosa - Silver Gaming Keyboard (Without Light) = RM179
__________________________________________________________________________________________
Microsoft
Desktop 500 Black (Wired)
Affordable quality, easy internet access
*Hot Keys and Media Center
*Spill Resistant Keys
*Compact and Durable
*PS2
Market Price : RM59
Keyboard Only : RM39
Desktop 600 Black (Wired)
Affordable quality, easy internet access
*Hot Keys and Media Center
*Spill Resistant Keys
*Compact and Durable
*USB
Market Price : RM66
Keyboard Only : RM43
Natural Ergo Keyboard 4000 (Wired)
*7-Degree Revers Slope for more natural wrist posture
Market Price : RM229
Digital Media Keyboard 3000 (Wired)
*Designed to fit Your Digital Lifestyle
*Easy Media Access
*Spill Resistant
*Quite Touch Key
*Ultra Thin Design
*Customizable Hot Keys
Market Price : RM99
SideWinder X6 Keyboard (Wired)
*Programmable Gaming Keyboard
*Customizable for Work Or Play
*Switchable keypad
*2 Color Adjustable Backlighting
*30 Programmable Macro Keys - Assign up to 90 Macros
*Automatic Profile Switching
Market Price : RM275
Wireless Digital Media Desktop 1000
*Spill Resistant
*High Defination Optical Mouse
*Ultra Thin Design
Market Price : RM129
Wireless Laser Dekstop 3000
*Comfort Curve Design
*High Defination Laser Mouse
Market Price : RM129
Wireless Desktop 3000 BlueTrack
*Microsoft BlueTrack Technology mouse that works in more places than either optical or laser mouse.
*Compact keyboard design and mini transceiver that snaps into the bottom of the mouse
Market Price : 195
Wireless Laser Desktop 4000
*Comfort Curve Design
Market Price : RM279
Wireless Laser Desktop 6000 v3
*Laser Mouse Snap In the Mini Transceiver
Market Price : RM379
Wireless Laser Desktop 7000
*Elegant Design
*Comfort Curve Keyboard Design
Market Price : RM495
Untuk Harga Terbaik, Sila PM saya.
JAMINAN :
Setiap jaminan adalah berbeza mengikut Pengilang. Kebiasaanya adalah dari 1 tahun hingga ke 5 tahun. Jika terdapat apa-apa kerosakan dalam tempoh jaminan, saya akan uruskan jaminan tersebut. Selain dari tempoh jaminan, prosedur untuk setiap Pengilang adalah berbeza. Ada yang tukar 1 dengan 1, dan ada juga yg memerlukan perkakasan itu diperiksa terlebih dahulu.
Kaedah Jual Beli :
COD :
Petronas Mutiara Damansara, KFC Kota Damansara, Giant Kota Damansara. Deposit
30%Kiriman Pos :
Kos Penghantaran Ditanggung Pembeli. Deposit 100%
Lokasi Penjual :
Kota Damansara
Maklumat Penjual :
Nama : Mohd Effendi Bin Ismail
Email : enquiry@1047th.com
Support : live47th@hotmail.com
Telefon : 017-8732247
Last edited by 47th on Sat Nov 07, 2009 9:41 pm; edited 13 times in total